Understanding the Student View
With the student view, students see a stripped-down version of the website. When they log in, they'll just be able to read issues, watch videos, and access PDF activities. The Teacher's Guide, lesson plan, academic standards, and planning calendar are all restricted to the teacher view.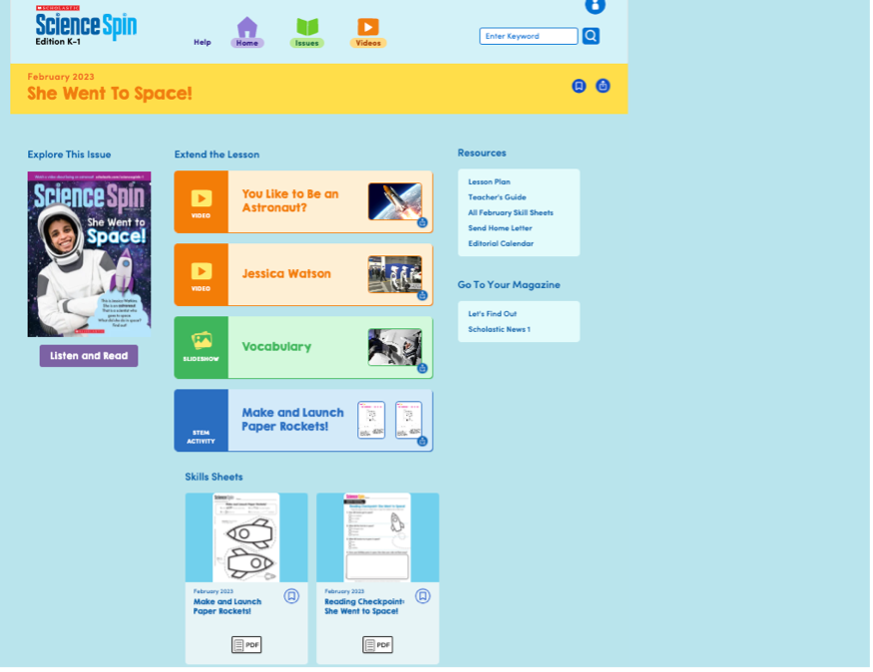 Want to preview the student view? Simply log out of your digital magazine as a teacher and then log back in as a student, either with your classroom password or a student login if you use Google Classroom. Once you've done that, you can click around the website as if you were a student. Don't forget to log out once you're done so you can go back to teacher mode!